Matinee Idyll (129)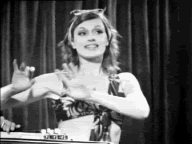 Joined: 27 Jun 2007

Posts: 239
Location: Victoria, Australia

Posted: Fri Jul 20, 2007 1:19 am

Post subject: The Drifters

---

Well, "There Goes My Baby" (1959) is probably in my Top 10 songs of all time. Ben. E Kings vocal is transcendant - Liebber and Stoller I think wrote it. All tympanis and strings and stuff, apparently one of the first RnB records to feature them.

"It sounded like a radio caught between two stations," wrote Atlantic's Jerry Wexler.

Hear it here, explode your brain if you haven't before.

http://www.mediafire.com/?1bzxnm9yghm

According to Jerry Leiber, who was a member of the production team, the whole sound of the record was the result of things generally falling apart in the studio, leaving them with no option but to experiment. Charlie Thomas, who had sung most of the leads for the Five Crowns, found that the song didn't fit his natural vocal range. King also had to sing in a key above his range, but his vocals worked better. The Latin beat and out-of-tune tympani were in a different key to the singers, and everything was swamped by a huge, multi-tracked, orchestral swell. King later claimed that he was trying to sing like Sam Cooke, but it didn't really sound like that at all.

On paper, it sounds a mess. But out of the chaos, something triumphant emerged. King's vocals soared pleadingly over a grandiose backing that resembled nothing that had ever been done before. And all in two minutes eleven seconds. Atlantic's Jerry Wexler was appalled, and thought the whole thing was incoherent garbage! Label boss Ahmet Ertegun was scarcely more impressed, but Leiber and Stoller talked him into releasing the record and it took off. With the benefit of hindsight, it's hard to understand how anyone could not have been thrilled by the record. But groundbreaking recordings often have a divisive effect, and it takes a long time for a positive consensus to form. "There Goes My Baby" was an R&B #1, and missed the top spot on the Billboard Hot 100 by a whisker (it went all the way to the top in August 1959 according to the Cashbox sales-based chart). In a stroke, the new Drifters had eclipsed everything that their illustrious predecessors had managed.
_________________


"...A white dress she had on. She was carrying a white parasol. I only saw her for one second. She didn't see me at all, but I'll bet a month hasn't gone by since that I haven't thought of that girl."